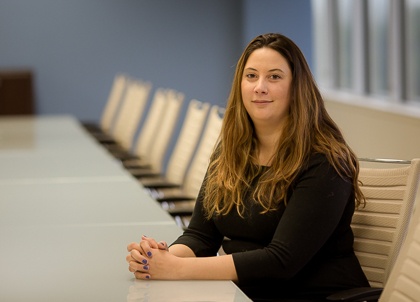 Vanessa
L.
Williams
Profile
Vanessa is a partner who represents financial institutions in connection with residential and commercial lending, private banking, and real property title and insurance claims.
Vanessa is a strong litigator, with a proven track record of success with the trial and appellate courts, but is at her best finding creative out of the box arguments and resolutions to complex litigation actions.
Prior to joining PIB Law, Vanessa was an associate at Cabanillas & Associates, P.C., where her practice focused on the representation of clients in residential, tax and commercial foreclosure actions, as well as consumer debt settlements.
Previously, she served as a legal intern to the Honorable Mary H. Smith in the Supreme Court of New York, Westchester County.
Practice Areas
Admissions
New York
Pennsylvania
Massachusetts
Education
Pace University School of Law, J.D.
Law Trustee Scholarship
Law Diversity Scholarship
Marlboro College, B.A.
Marine Corps Scholarship Foundation